Solo Albums
Click on the cover art or the links below to listen to or shop for any of my solo albums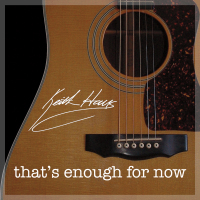 That's Enough For Now is a throw back to my early days of performing. Instead of multi-tracked sessions, it's just me with my guitar, singing and playing. It was challenging and fun to do.

This CD's title song is a very personal look into my life. Download a copy for free but please donate to one of the organizations that offers mental health care to those who need it. 
Many people have no insurance or not enough to get the help they need. There's a list of groups that need your support and if you look, there are probably groups in your area that need your support.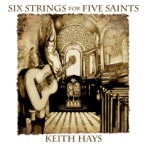 Six Strings For Five Saints is a set of latin influenced guitar pieces that are inspired by and/or dedicated to five patron saints. Each of these saints has a personal significance to me.
This started out as a fun diversion and turned into something more. I worked on tunes for fifteen saints, recorded tracks for eleven and ended up keeping only five. The five tracks are laid out as a set, in related keys and arranged to flow one into the next. 
Though it's changed a lot since I began, I'm very happy with the result. It's fun, primitive, and moving. I hope you like listening to it as much as I liked making it.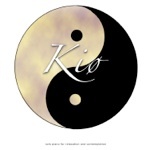 After the Anonymous Piano album, I'd planned on doing Anonymous Piano 2, 3, etc. Over the years, I'd written and recorded a lot of piano tracks so I had plenty of material. 
The art was done and the tracks were getting done, but something wasn't working. It hit me that I wanted a different look and a different title for this project. That's when the title Kiø came along. 
It's nine tracks of solo piano that are all free-form improvisations. It flows from one piece to the next. Great for meditation, yoga, or just relaxing, it's a project I'm very proud of having made.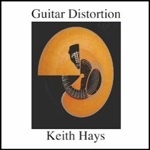 It took a few years to get this project together. During that time it went through so many changes I can't list them all. Instrumentally, it felt more like me than anything I've ever done before. Maybe that's why I put my name on the front cover for the first time.
While there are bass parts and drum tracks on here, all the guitars are acoustic. By morphing and manipulation acoustic tracks I created tunes that are an eclectic mix of styles. The combination of textural multi-track and solo pieces reflect influences from folk to latin to classical.  No electric guitars were used to make this and only one track (Wavesong) has a synth on it.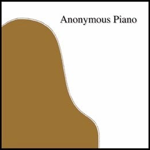 This is a collection of acoustic piano solos for meditation, yoga, massage, or those quiet times when you need a calming, contemplative or restorative experience.  I was getting a massage one day from a girl who was working on her certification. The only music she had was electronic atmospheres and fake surf and rain. I didn't think it was very soothing. 
When I got home that night I recorded a half hour of piano tracks for her. She and her clients loved it.  She and Kay encouraged me to do an entire album like it. Eventually I gave in and did it. It's been gratifying to see it sell both here and around the world.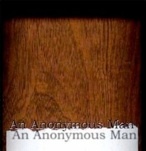 Someone asked me about our company name and I told them the story. Their response was, "so you're the anonymous man, huh?" The idea stuck in my head for a while. I realized no one knows me and they're not going to buy a record because it has my name or face on the cover. So I thought why not use that to my advantage?
If I didn't sell any of them, I didn't care. This was not a project I did for commercial reasons. It was just for me. The good news is that despite doing everything wrong to market it, we sold almost every copy we made. I'm keeping the last few copies for myself.
Click here to shop for these titles on iTunes
Click here to shop for these titles on CDBaby.com
Composition
Dillards                        Levis                        Chevrolet                        Ford 
Moore Recreational Vehicles            First National Bank of Searcy 
The Carousel Boutique                         Sound World 
Theater Productions
(Score and/or Sound Design)
SMU Theater Department
       Uncle Vanya (1995)
       Triumph Of Love (1995)
SMU Script & Score
        Ladybug (1990)
Extra Virgin Performance Group
        Hysteria (1993)
CCCC Theater Department
        Terra Nova 
            (won Kennedy Center's ACTF Award)
Gryphon Players
        Royal Hunt Of the Sun (1993)
Bodkin & Rose Theater Co.
        Fool For Love (1992)
        Bully


Television Scores
L J Productions (A&E) Days Of Infamy (1990)
Mrs. U.S. Beauty Pageant 1989 Pageant
Film Scores
The King And Me 
Some Of The Dogs, All Of The Time
Dreams At Risk
Dance Commissions
CCCC Ballet Corps
    Corpsman's March


HSU Dance Company
    Choose With Your Heart
    Overload (shown at the American College Dance Festival)
SMU Dance Company
    After The Holocaust (shown at the American College Dance Festival)
Major Concert Pieces
CCCC Multimedia Concert 
    Wavesong
    Dreams Of Shalin-da


CCCC Holiday Concert (1993)
    Merrily Caroling
Gary Pokras
    Sonata Momentanté 
        (for solo guitar)


TSCS
    Tribute (for wind ensemble)
SMU Perspectives
    B.D. & T.W
    The City
    A Distant Storm
Keith Hays
     I Fell and Fell Into the Machine...There I Found...
     Second Suite for Guitar
     Final Dawn
     Thornbird
Kay Ritcherkesing
    Five Sketches for Piano
HSU Percussion Ensemble
     BD & TW
Record Label & Publisher
A Little Anonymous Music Co.
Film and TV Music Representation
Atrium Music Group, Los Angeles, CA
Clients
•    Alfred Music
•    Warner Bros Publishing
•    Joseph Banowetz 
•    Alton Chan
•    Linda Mantooth
•    Plano Independant School District
•    Daniel Bailey
•    Henderson State University Dance
•    SMU Theater Department
•    Booker T. Washington High School
•    Mrs. U.S. International Pagent 
•    Extra Virgin Performance Cooperative
•    Densil Adams
•    Gryphon Players
•    Steven Mitchell
•    Colin College Theater Department
•    Bodkin and Rose Theater Company
•    LJ Productions
•    A&E Network
•    Julie Chadbourne
•    Blue Skye
•    Howard and White Band    
Performing
"A tenor voice of well-controlled, wide range with considerable warmth."
Around the Town by Steve Nichols
"Keith Hays original music sets the perfect mood"
The Dallas Morning News
"Hays is adept at contemporary music, folk songs, rock and ballads."
The Arkansas Gazette
"Hays production and engineering are first rate"
The Dallas Observer
"Keith Hays calls himself a guitarist first and a businessman second.  
That's all right though, because he mixes his talents in both areas well."
The Southern Standard
"A talented performer and studio musician, 
Hays displays talent as a singer and songwriter."
The Sentinel Record

Recording
"This album touched my heart softly and I can listen to it all day."

"This is fantastic to listen to when I need to chill out.  When I'm aggravated at work or home this is the CD that I reach for."
"When you are tired of all the voices in this world coming at you and 
you want time to reflect and restore a bit of harmony, give this CD a listen.  It will open the door to where that needed harmony lives."
"This is my favorite "sit back and read a book" music. What blew me away was when I sat down to listen to the music, I love the depth and subtle simplicity of his work."
"Your music came at me from an odd direction and wasn't what I was looking for, but it was exactly what I needed. I have a copy in my car 
and it helps me decompress when I start getting bent out of shape."
Review of the album "that's enough for now"
"The musical soul that lifelong musician Keith Hays shows in this record is breathtaking. Cat Stevens drifts in…as do Jackson Browne vibes…not to mention Jim Croce lyrically and vocally. 

Keith penned and played everything on this CD. Most of the songs are accompanied by his excellent guitar work, which combined with his vocals make the nut. 
A multi-instrumentalist and composer, I don't get the impression that he loves to hear himself sing. But his voice is his most impressive instrument…from soft and melodic to exact harmonies, adjustable by only the imagination. 

I suspect Keith wanted to make a record one might go off in a corner with alone. It is definitely not a party record. There are 11 tunes on the CD, and they flow well together. And that's just fine…some of my favorite records are like that: Cat Stephens' Tea For The Tillerman, Carole Kings' Tapestry.  

The title tune, "That's Enough For Now", goes right into my soul. It speaks to how artists of all types occasionally drift into stress-related melancholy…a touch of Van Gogh. Fact is, very few cut off their ears in the process. 

All together, That's Enough For Now is an excellent collection of music."
Nightflying Magazine